Motorpact
Medium-Voltage Motor Control Centre
MV motor starter with vacuum contactor up to 7.2 kV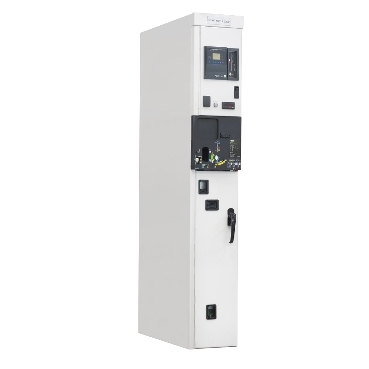 Features

Motorpact is indoor equipment, designed and manufactured to solve the toughest power and process control challenges. Our motor starter features industry-first innovations that provide unmatched performance, reliability, flexibility, low maintenance and exclusive technologies.

Motorpact S3 from Schneider Electric breaks new ground by integrating a single multi-motor soft starter within a space efficient and weight-saving solution.




Technology: vacuum
Standards: IEC/NEMA
Rated voltage: 7.2 kV
Busbar system: single/double (S3)
Rated busbar current: 3150A
Rated operational current: 200/400A
Rated short circuit breaking capacity: 50 kA
Rated peak withstand current 50 kA 3s
Internal arc classification: AFLR 25 kA/1s – 40 kA/0.5 s – 50 kA/0.25 s
Loss of service continuity: LSC2A
Partition class: PI




Benefits

Safety
Reliable
Easy to use

Increased worker safety

Interlock prevents interior access when energized
Two position disconnector earths line side MV compartment components prior to MV access
Internal arc classified to Type AFLR

Enhanced reliability

Molded housings, conductor castings mean fewer bolted connections and parts
Robust 3 mm construction
One design complies with all relevant IEC and NEMA/UL standards

Easy to use

Eye-level control / metering components
Easily accessible cable terminations
Disconnector and earthing switch position viewing windows




Applications

Compressors, chillers, pumps, ventilators, conveyors, crushers, fans, etc.