MiCOM P9xx
Voltage and Frequency Management Relays
MiCOM P9xx voltage and frequency management relays provide an integrated solution for the secure and efficient operations of power systems. Models available: MiCOM P921, MiCOM P922, MiCOM P923, MiCOM P925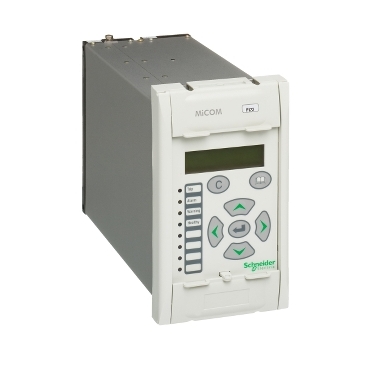 Features

MiCOM P92x series of voltage and frequency relays are capable of highly versatile applications and are easily integrated into both new and existing network control systems. They offer improved power quality and are an ideal cost effective solution for maintaining system stability.

Versatile applications and enhanced techniques
Their application versatility and association of protection functions with automation, control and measurement make MiCOM P92x an optimal, innovative solution for ensuring power system stability and maintenance reduction.

By employing enhanced techniques, designed to operate under non-linear abnormalities and sub-oscillations, MiCOM P92x eliminates the risk of unwanted operations. With up to 30 output contacts, users can create simple or complex load and generation management schemes using the relay's logic capabilities.

Integrated restoration facilities ensure that any disconnected loads are reconnected as soon as possible after system recovery. Industry standard communication protocols permit easier integration into both new and existing network control systems.

Innovation solution for improved power quality
MiCOM P92x provides improved power quality by maintaining system stability. Its automatic restoration facilities ensure that customer disruption is kept at a minimum and with a frequency measurement accuracy superior to 0.01 Hz. MiCOM P92x matches application requirements with cost-effective solutions.