Easergy MiCOM P547
Phase Comparison Line Protection Relay
End of commercialisation
Easergy MiCOM P547 phase comparison protection provides unit protection of EHV and HV lines. Models available: MiCOM P547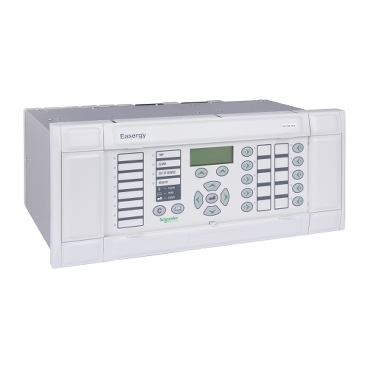 Features

Easergy MiCOM P547 provides optimum protection for EHV and HV lines. With it fast fault clearance times, no external signaling and fully integrated back-up protection functions, it is a cost-effective and highly dependable protection solution.

Simple scheme, additional voltage inputs, fully-integrated back-up protection
Easergy MiCOM P547's simple protection principle and scheme enables fast fault clearance time. Interfacing with the Power Line Carrier equipment, which operates via the power line, means that the end-to-end scheme communication requires no external signaling channel.

VT inputs may be added to enhance protection stability and sensitivity in long line applications, and where single pole tripping is required. Adding voltage inputs supports distance protection and fault location, and enhances other Easergy MiCOM P547 functions.

Easergy MiCOM P547 is equipped with a complete range of fully integrated back-up protection, thereby improving reliability. It also includes sub-cycle distance elements so Easergy MiCOM P547 can be used in phase comparison scheme applications, for distance applications, or both simultaneously.

Fast fault clearance and no external signaling for cost-effective protection
Easergy MiCOM P547 provides highly selective unit protection and fast fault clearance times. The power line itself is the signaling medium, and users are not required to depend on VT signals for tripping. Equipped with back-up overcurrent protection, Easergy MiCOM P547 is a cost-effective alternative to current differential.